So many things to see and do in Auckland, boasting a wide range of landscapes with many breathtaking vantage points, Mt. Eden being one of the best and the nearby One Tree Hill. On the north shore there is the village of Devenport boasting two panoramic vantage points, Mt.Victoria and North Head both taking in this enviable location that is Auckland City.
Popularly known as the 'City of Sails' the harbour is dotted with hundreds of yachts and what better way to appreciate Auckland's location than a sail on an America's Cup boat, Take a ferry across to Devonport, or take a cruise exploring the many islands of the Hauraki gulf such as Waiheke with it's many wineries, climbing the volcanic Rangitoto Island, experiencing a thrilling jet boat ride taking in the cityscapes of the Auckland Harbour, or a scenic flight over Auckland, its harbour & coastline by floatplane or Helicopter.
For the more adventurous you can jump off two of Auckland's iconic landmarks, the 'Harbour Bridge' or 'Sky Tower' visit some of Auckland's top visitor attractions such as 'Kelly Tarltons Sea Life Aquarium', 'Auckland Zoo' and Auckland Museum'. The convenient way to see these attractions and other of Auckland's popular sightseeing locations is to use the Auckland Hop on, Hop off explorer bus service that visits 14 of Auckland's popular tourist points of interest
When it comes to shopping you will be spoilt for choice with both local brands and international, and in the evening you can soak in the atmosphere of Auckland's many bars, restaurants, it's stunning waterfront and some top world class entertainment.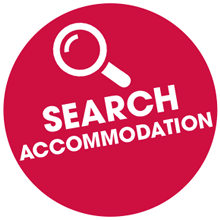 Auckland offers some great accommodation to suit all budgets "Click Here"