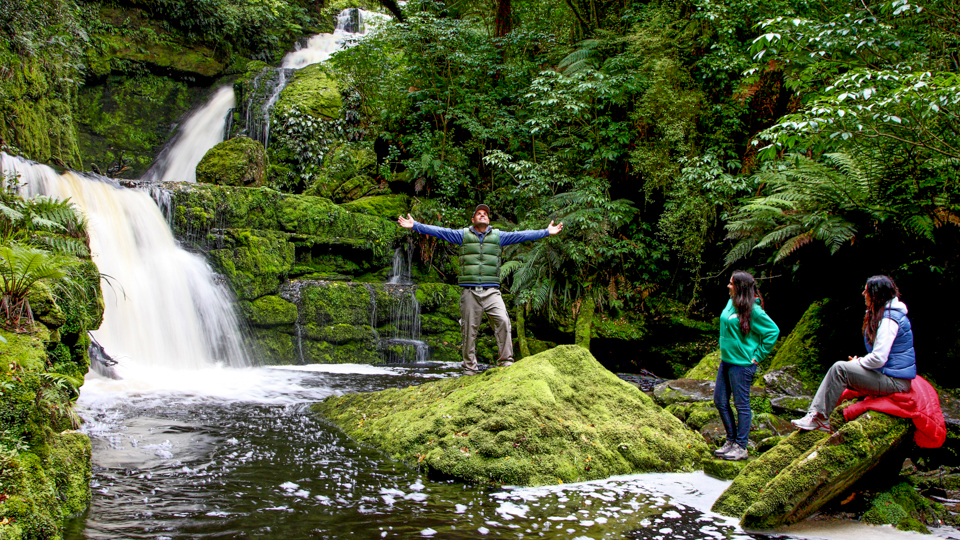 New Zealand's 'deep south' is a contrasting mix of raw coastlines, untouched wilderness and great swathes of farmland. Known for its famous Bluff Oysters and the launching place for a visit to Stewart island, it's laid-back, lightly populated and a region where getting off the beaten track goes with the territory.
The Catlins
The Catlins is an enchanting region that offers a glimpse into rural New Zealand.  Set amidst native forests, fringed by high cliffs and golden beaches, here  you'll find a world of waterfalls, walking tracks that provide access to some special scenic, historic and culturally significant sites and this spectacular coastal stretch is  a wonderful place for independent wildlife-watching. Fur seals and sealions laze along the coast, dolphins are frequent visitors and in spring southern right whales are occasionally spotted.
Invercargill
New Zealand's southernmost city, Invercargill, is considered the capital of Southland and its  warmth and hospitality is what makes it such a great place to visit. Influenced by early European settlers, Invercargill is full of grand architecture, ingenious people and world class facilities. Whether it's a day outdoors on the coast and recreational reserves, wandering the shops and enjoying local restaurants and cafes, or taking in the variety of heritage attractions, Invercargill is a place for friends and family alike.
Bluff
Thirty kilometres south of Invercargill, at the very south of the South Island lies the port town of Bluff, home to the iconic Bluff Oyster and the gateway to Stewart Island. Bluff has a rich history and many interesting attractions. It is the oldest European settled town in New Zealand with a busy and historic port, it has many wonderful short coastal and bush walks that offer amazing scenery and views and are a nature lovers delight with abundant native birdlife and flora.  
Fiordland
Fiordland is NZ's largest and most impenetrable wilderness, a densely forested landmass ribbed with deeply recessed sounds. Its scenic beauty and wide range of activities makes it a world class sightseeing and walking destination and a 'must do' for anyone travelling to New Zealand.