Wine Tours in Blenheim
Marlborough is New Zealand's premier wine growing region with most wineries scattered around the Blenheim/Renwick area and Sauvignon Blanc is the specialty here. Follow the wine trail by hiring a bike and cycling around the vineyards or join an organized wine tour and let someone else drive you to drink!
Head to the Marlborough Museum a 'Must Do'; located in Brayshaw Heritage Park, 5 minutes drive from the centre of Blenheim. The permanent 'Wine Exhibition' showcases the history of wine and viticulture in Marlborough and is an excellent starting point for anyone who wants to add their understanding of the wine heritage and how it relates to today. Step outside into Brayshaw Heritage Park with displays of vintage cars and machinery, a replica street scene, and the Riverside railway is also based here.
Ensure a visit to the The Omaka Aviation Heritage Centre showcasing Sir Peter Jackson's own collection of WW1 aircraft in the outstanding exhibition 'Knights of the Sky', of which the theatrical treatment is both innovative and visually stunning. Omaka Classic Cars is located just next door, pop in and view their range of retro cars spanning from the 1950's to the 1980's.
Awaken your adventurous spirit and explore the stunning region that surrounds Blenheim. Head north and check out Rarangi Beach in Cloudy bay, a perfect spot to watch that sunrise before walking over the headland to Whites Bay. Further south is the Wairau Valley and the Molesworth Station, New Zealand's biggest farm, join Molesworth Tour Company on one of their thrilling adventure or cycling tours to discover this beautiful Marlborough high country.
Walk or mountain bike the Wither Hills Farm Park, 1100 hectares of rolling hill country with a network of trails and with breathtaking views over the area.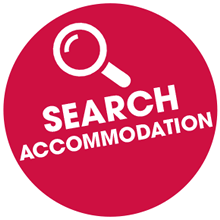 Blenheim offers some great accommodation to suit all budgets "Click Here"