Things to Do In Tauranga
At the Southern end of Tauranga Harbour, Mt Maunganui combines everything we love about summer with the luxuries of cosmopolitan life. A favourite holiday spot for Kiwis, this relaxed resort town offers a perfect mix of outdoor activities, relaxing hot pools, a charming high street, fresh local produce and a vibrant art scene. Sample the farmers' markets, delightful cafés and lively bars.
At the very tip of the peninsula is a distinctive peak – Mauao – which rises to 230 metres above sea level. There's a choice of tracks leading to the summit, some more challenging than others. The effort is worthwhile because of spectacular views of the harbour, beach and Pacific Ocean. You'll create special memories here that you will never forget.
Whakatane overlooks the Pacific Ocean in the Eastern Bay of Plenty and is your gateway to Whakaari (White Island), New Zealand's smouldering marine volcano. The town is famous for sunshine, big game fishing, aquatic sports and Maori culture. The city frequently records the highest sunshine hours annually, and that golden glow is evident in the broad smiles and relaxed attitude of the locals you will come across during your stay. Another natural attraction of Whakatane is the Te Urewera National Park, where you can walk, hunt, fish, horse trek or go white-water rafting. But if lazing on the beach is more your style, then there are plenty of gorgeous white-sand beaches to sink your feet.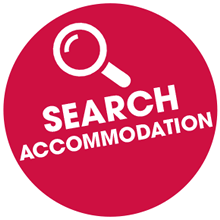 Tauranga offers some great accommodation to suit all budgets "Click Here"