Waitomo Things To Do – Adventures Above & Below The Ground
Just one hours drive from Hamilton, the Waitomo region offers the visitor so many things to do with some of the best must-see natural activities and attractions in the North Island of New Zealand, all set in a unique environment combining numerous underground activities with above ground that provides two diverse landscapes.From spectacular underground caves to the wild west coast, offering an experience that is unlike any other.
The unique experiences on offer in Waitomo make it a real must do on any New Zealand itinerary, you can take a relaxing stroll through native forests, explore spectacular limestone landscapes, hire a bike and cycle along the Pureora Timber Trail, see stunning cave formations at Pirpiri cave and the 17 metre high limestone arch being the remains of an ancient cave system at the Mangapohue bridge walk and just 35 minutes drive from Waitomo village is the spectacular 35 metre high Morocopa Falls.
The Waitomo Caves is a subterranean paradise that offers a range of fantastic caving adventures to suit all ages and fitness levels. 'Spellbound Tours' and "Glowing Adventures" offer glowworm tours who will show you these fascinating and magical little larvae creatures, viewing them up close in the natural environment.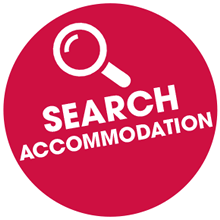 Waitomo offers some great accommodation to suit all budgets "Click Here"