Welcome to Christchurch, the vibrant and picturesque city on New Zealand's South Island. If you're looking for an unforgettable experience filled with exciting sightseeing tours and trips, you've come to the right place!
Explore Christchurch's rich history, stunning landscapes, and diverse culture with our handpicked selection of top-notch sightseeing tours and trips. Whether you're a nature enthusiast, an adrenaline junkie, or a culture connoisseur, there's something for everyone in our curated list of activities.
Discover the breathtaking beauty of the Christchurch Botanic Gardens, meander through the Avon River on a relaxing punt tour, or immerse yourself in the city's Maori heritage at the renowned Canterbury Museum. For those seeking more adventurous experiences, get your heart racing with exhilarating wildlife encounters at Orana Wildlife Park or take in the breathtaking aerial views on a hot air balloon ride over the Canterbury Plains.
Our expertly crafted tours cater to all interests and budgets, ensuring you maximise your time in Christchurch. Whether you're here for a quick getaway or an extended stay, our comprehensive guides and travel tips will help you maximise your experience and create lasting memories.
Join us on a journey of exploration and discovery as we uncover the best things to do in Christchurch. From the must-visit landmarks to off-the-beaten-path gems, our sightseeing tours and trips will leave you inspired and in awe of this incredible destination.
Book your adventure now, and let us guide you through the wonders of Christchurch. Please make the most of your visit with our carefully curated tours and trips, guaranteeing an unforgettable experience.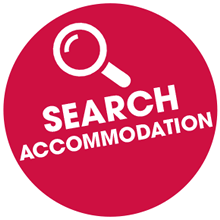 Christchurch offers some great accommodation to suit all budgets "Click Here"