Things To Do In Picton
Picton is nestled at the head of the Queen Charlotte Sound and is New Zealand's latest holiday and tourist destination boasting one fifth of New Zealand's coastline on its doorstep and offers up one of the best climates in New Zealand to enjoy.
Having crossed the Cook Straight by the Interisland ferry from Wellington, for many visitors Picton is the first port of call and the introduction into the South Island of New Zealand, the perfect base for exploring the Marlborough region. Here you can be as active or as lazy as you like with its relaxed island feel and it is recognised as one of the most pretty seaside towns New Zealand.
Watersports are in abundace here, on the foreshore you will find scenic cruise boats, dolphin watching and swim eco tours, a mail boat cruise with the opportunity to meet the locals that live in the remote areas of the Sound.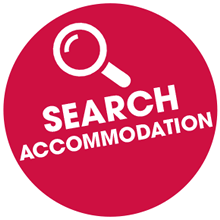 Picton & the Marlborough Sounds offers some great accommodation to suit all budgets "Click Here"