Picton is nestled at the head of the Queen Charlotte Sound and is New Zealand's latest holiday and tourist destination boasting one fifth of New Zealand's coastline on its doorstep and offers up one of the best climates in New Zealand to enjoy.
Having crossed the Cook Straight by the Interisland ferry from Wellington, for many visitors Picton is the first port of call and the introduction into the South Island of New Zealand, the perfect base for exploring the Marlborough region. Here you can be as active or as lazy as you like with its relaxed island feel and it is recognised as one of the most pretty seaside towns New Zealand.
Watersports are in abundace here, on the foreshore you will find scenic cruise boats, dolphin watching and swim eco tours, a mail boat cruise with the opportunity to meet the locals that live in the remote areas of the Sound.

Stop off for lunch at the Furneaux Lodge, The Portage or Punga Cove resort, there are fishing charters, yacht charters and sea kayaking. If you prefer to keep your feet on land then just sit back and enjoy the views and soak up the towns relaxed atmosphere, go for a walk or mountain bike along the many tracks, head out for a wine tour of the surrounding region, or take in some maritime history at the Edwin Fox museum.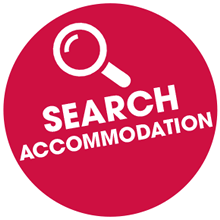 Picton offers some great accommodation to suit all budgets "Click Here"