Welcome to Te Anau and Manapouri, at the heart of Fiordland
The attractive town of Te Anau lies nestled on the edge of beautiful Lake Te Anau the largest lake in the South Island and second largest in NZ, and is bordered on its western shore by lush virgin forest. Te Anau is the main visitor base for the glacier-carved wilderness that is Fiordland National Park offering spectacular ice-carved fiords, lakes and valleys, rugged granite tops and pristine mountain to sea vistas.
Whether you love tramping, kayaking, hunting, fishing, mountain running, or enjoying our amazing wilderness by boat, plane or helicopter or just by sitting and gazing at our wonderful views from a lake-front bench, this is a full-on natural paradise that suits everyone's needs.
Visit the Te Anau Glowworm Caves which begins with a cruise to the western shores of Lake Te Anau before experiencing a mysterious underground world of rushing water before drifting in silent darkness beneath the luminous shimmer of hundreds of glowworms.
At the Department of Conservation Visitor Centre you can make plans to walk the Milford, Routeburn or Kepler Tracks & the town is home to a wide range of accommodation including lodges, hotels and campgrounds. Te Anau is the perfect place to stay when visiting Milford Sound. Restaurants are plentiful and give visitors the opportunity to sample delicious local fare like venison, lobster and seafood.
Regularly scheduled bus services link Te Anau to Queenstown, Christchurch and Dunedin.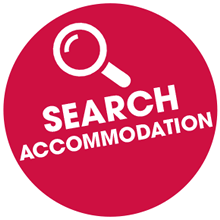 Te Anau & Manapouri offers some great accommodation to suit all budgets "Click Here"