Stewart Island – New Zealand
Get off the beaten track and discover New Zealand's third island – unspoilt, tranquil and stunning. Travellers who undertake the short jaunt to Stewart island will be rewarded with a warm welcome from both the local kiwi and the local Kiwis. Despite seeming remote, it is in fact highly accessible,  just 30 kms (19 miles) from the southern tip of New Zealand's South Island. Just an hour by ferry from Bluff or 20 minutes by air from Invercargill, it's easily a day trip or an extended stay.
People have lived on Stewart Island since the 13th Century, when the Maori named it Rakiura, meaning "Land of the Glowing Skies". Similar in size to Singapore, its 400 inhabitants are concentrated around the township of Oban. Bursting with character, the locals are notoriously friendly and are more than willing to share their pride in their heritage. Experience the local culture down at the pub or unwind in the tranquillity of the native forest setting. Oban is great either as a final destination or as a stepping stone to more adventurous pursuits. From Oban you can access a number of fishing charters, diving expeditions, exciting sea-kayaking around Paterson Inlet and many beautiful bush walks. The Oban experience is what you make it, but its always guaranteed to be unforgettable.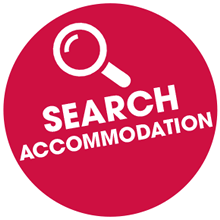 Stewrt Island offers some great accommodation to suit all budgets "Click Here"