Things to do in Ruapehu & Tongariro National Park
Ruapehu In the heart of the North Island are two of the best National Parks in the country, with the surrounding terrain providing a beautiful backdrop for various outdoor activities.
Tongariro National Park is a volcanic wonderland surrounded by alpine gardens with boiling craters, strange lakes, and irregular rock forms.
Due to its cultural and environmental significance, it is New Zealand's first national park and a Unesco World Heritage site.
Mt Ruapehu, the most prominent peak on the North Island, is a focal point for the lesser-known but equally spectacular cones of Mt Ngauruhoe and Mt Tongariro. To be sure, the Tongariro Alpine Crossing has made this place renowned, and rightfully so. Mt Ruapehu's snowy sides have become one of the winter's best ski areas on the North Island.
Whanganui National Park, located to the west, is a remote and tranquil wilderness rich in natural and human history. Canoe and jet boat tours on the Whanganui River carry visitors deep into its folds, revealing mysteries and beauties such as the lonely Bridge to Nowhere.
The Ruapehu region is one of New Zealand's premier adventure destinations. We are offering some of the country's purest natural scenic beauty with the country's best one-day walk, the Tongariro Alpine Crossing, and the ski areas of Whakapapa, Turoa, and Tukino, making the Tongariro National Park an all-year-round adventure destination, providing an endless choice of things to do whether skiing, snowboarding, or playing in the snow.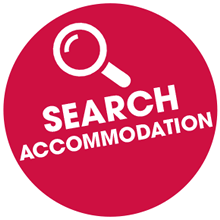 Ruapehu offers some great accommodation to suit all budgets "Click Here"