Things To Do In Hanmer Springs
Whether you're after relaxation or exhilaration, versatile Hanmer Springs delivers. A small, tranquil alpine village nestled in a high country basin 385 metres above sea level and flanked by towering mountains that are snow capped in winter.
Hanmer combines the best of both worlds, with a top class thermal retreat and plenty of adrenaline pumping activities, the range of land, water and air activities gives the village incredible diversity and the charm extends to a generous offering of restaurants, bars, cafes and boutique shopping. Hot springs were first discovered in the area in 1859 and officially opened in 1883, and today relax, unwind and indulge at the the award winning Hanmer Springs Thermal Pools and Spa which offers a wide range of experiences from soothing indulgence to exciting family fun all year round.
Surrounding the hot pools is the 168 sq metre Hanmer Forest Park which offers up activities such as mountain biking and numerous walks ranging from the short 'Conical Hill' walk which is 1 hour return to the longer 'Mount Isobel' walk which is 6.5 hours return. For the adrenaline junkies amongst you, bungy jump from the spectacular Waiau Ferry Bridge, enjoy a fun 2-hour quad bike adventure with Hanmer Adventure Centre, participate in a 2-hour rafting trip through the scenic Waiau River Canyon with Thrillseekers, and jet boat through narrow gorges, white water rapids and braided shallows.
Hanmer is a neighbour to stunning high country areas so get out into true New Zealand back country by travelling either the Rainbow or Molesworth Roads, a unique high country experience which can be toured by 4WD or mountain bike.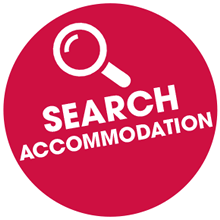 Auckland offers some great accommodation to suit all budgets "Click Here"