Things To Do in Auckland 
Sightseeing Tours & Activities in Auckland
Welcome, to "Must Do New Zealand", your go-to agency for unforgettable experiences in Auckland.
As New Zealand's largest and most vibrant city, Auckland is brimming with cultural attractions, Outdoor Adventure, and stunning natural beauty. With so many things to do and see, it can be overwhelming to plan your itinerary.
That's where we come in – our carefully curated selection of tours and activities will help you make the most of your time in Auckland.
Indulge in the ultimate Waiheke Island experience. Soar over the lush vineyards and breathtaking landscapes of Waiheke Island on a thrilling zip line adventure. Afterwards, unwind with a wine tour of the island's award-winning wineries, where you can sample the region's finest wines and cuisine whilst soaking up the relaxed island vibe.
For a dose of culture, visit the iconic Auckland Museum to learn about the rich Maori heritage of the region. Marvel at the impressive collections of art, history, and natural sciences, and gain a deeper understanding of New Zealand's fascinating past.
Experience the thrill of sailing on an iconic America's Cup boat with our America's Cup Sailing Experience.
Join the crew and sail the harbour on a high-performance yacht, where you can help with the sailing or sit back and enjoy the ride. Soak up the stunning city skyline and harbour views, and feel the thrill of sailing on these legendary boats.
For a day of indulgence, head to Auckland's world-class shopping and dining precincts. Stroll through the trendy boutiques of Ponsonby, or explore the high-end designer stores in the chic Britomart district.
Afterwards, indulge in a meal at one of the city's award-winning restaurants, where you can savour delicious local cuisine and fine wines.
At "Must Do New Zealand", we pride ourselves on offering a wide range of tours and activities that cater to different interests and budgets. Whether you're looking for outdoor adventures, cultural experiences, or a relaxing day out, we have something for everyone. Book your Auckland adventure with us today and make memories that will last a lifetime.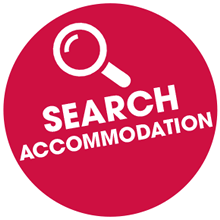 Auckland offers some great accommodation to suit all budgets "Click Here"