Things To Do In Oamaru

Oamaru is the main centre of the Waitaki District and is one of New Zealand's more charming provincial cities, and there are many reasons to fall in love with it. It is renowned for its attractive townscape and gardens, its neoclassical buildings, its intact Victorian harbour and perhaps its most immediate appeal are the presence of two penguin colonies, the most accessible penguins in the country.
The Historic District of Oamaru is built of the distinctive cream-coloured local limestone earning it the title 'The Whitestone City. At the turn of the 20th century, it was the most attractive city on the South Island. Enjoy the lovely walks, gorgeous gardens and parks, great picnic spots and intriguing living history. Get out and about and take advantage of Oamaru's picturesque scenery.
The Oamaru Blue Penguin Colony is a natural nesting area for the world's smallest penguin. Grandstand seating enables visitors to look closely at these birds as they waddle ashore every night at around dusk after being out at sea all day hunting for food. The much larger yellow-eyed penguins nest in smaller numbers but keep more sociable hours coming ashore in the late afternoon or early evening. They mainly arrive on Bushy Beach, where a hide lets you see the penguins as they make their way across the beach.

Art and culture thrive here with a range of art galleries that include nationally significant artworks, while local theatre shows at the Oamaru Opera House make for a great night out. Oamaru also offers a diverse selection of eateries and boutique retails stores. The historic quarter is full of artisans and craftspeople, and the Oamaru Food and Wine Festival takes place in February. In November, the 'Oamaru Victorian Heritage Celebration' honours its fascinating heritage with a few madcap days of commemoration, seeing men riding penny farthings and women wearing elaborate Victorian costumes.
Moeraki, located 33km southwest of Oamaru, is known for the fascinating Moeraki Boulders, spherical 65-million-year-old boulders that are up to four metres in circumference and which lie scattered along the beach. Their smooth skins hide honeycomb centres revealed in some of the broken specimens, and you can see them from a viewing platform that overlooks the boulders. Alternatively, visitors can walk among them on the beach…a strangely compelling phenomenon.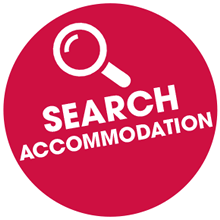 Oamaru offers some great accommodation to suit all budgets "Click Here"