Wairarapa is a relaxed pastoral area with charming townships, a thriving café scene, sheep farms and orchards, an increasing number of vineyards and it is located in the southeast corner of the North Island. Wairarapa offers a peaceful retreat from city life and is just over an hours drive from Wellington, separated from the city by the Rimutaka Range. A region where there are endless opportunities for outdoor adventures, where you are treated to spectacular coastlines, wide valleys, towns full of character and one of New Zealand's top wine and food destinations.
Masterton is Wairarapa's largest town and is a great family destination, an ideal location from which to explore the region with so much to do. Hosting the yearly event 'Balloons over Wairarapa' where you get the opportunity to glide over the stunning regions pastoral landscape with a backdrop of magical mountains. 'Queen Elizabeth Park' offers lots of family activities, playground, flying fox, train, skate park and endless grounds with a deer and duck pond and Masterton also offers an excellent line up of cafes, bars and restaurants.

The wine village of Martinborough is packed with colonial charm and offers more than 20 wineries synonymous with some of New Zealand's finest red wines. Take a bike tour and visit the numerous wineries and explore the region's walking tracks and cycle trails along with fantastic restaurants and cafes.
Carterton is home to the artists and authors, a small town, which makes a great base for exploring the region. The Waiohine Gorge bisects the landscape and forms a spectacular gateway to the Tararua Forest Park and 'Stonehenge Aotearoa' allows visitors to experience the wonder of stone circles with a full scale working adaption of Stonehenge in England.
Greytown is a very pretty town with it's tree lined setting and Victorian wooden buildings, it's boutique shopping and stylish restaurants and cafes and it's perfect base for cycling the Wairarapa countryside.
Visit Pukaha Mount Bruce National Wildlife Centre which is located in a majestic forest, here you can see some of the world's rarest birds and native endangered ones. Meet 'Manukura', the worlds only white kiwi in captivity, learn about the Tuatara, New Zealand's very own dinosaurs, discover all about eels with an informative talk and take the opportunity to help feed them, or watch the Kaka's and their wild antics at feeding time.
On the east coast visit spectacular 'Castlepoint' with its 100-year-old lighthouse presiding over a rocky knoll and from which the coastline views are outstanding, safe swimming is found in the sheltered lagoon and there are stunning walks to be had in the area.
The hour's scenic coastal drive to Cape Palliser is outstanding with it's wild windswept coast on one side and sheer cliffs on the other. The Cape Palliser Lighthouse, which stands on a knoll overlooking the ocean, greets you; if you climb a mere 253 steps up to the lighthouse you are treated to outstanding views of the entire coast, the largest North Island New Zealand fur seal colony lies just across the road and you can get incredibly close to these mammals.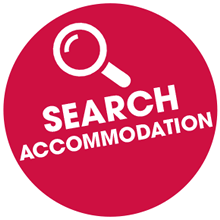 Auckland offers some great accommodation to suit all budgets "Click Here"