Things to See in Glenorchy
Glenorchy is a small town located on the shores of Lake Wakatipu on the South Island of New Zealand. Despite its small size, this town is a popular tourist destination for travellers looking for a unique and authentic experience. Here are just a few reasons why Glenorchy should be on your list of places to visit:
Scenic beauty: Glenorchy is located in the heart of some of the most breathtakingly beautiful scenery in the world. From the snow-capped peaks of the Southern Alps to the crystal-clear waters of Lake Wakatipu, the scenery here is breathtaking. Whether you're a nature lover, a photographer, or just looking to relax and unwind, you'll find plenty to love about Glenorchy.
Outdoor activities: Glenorchy is a paradise for outdoor enthusiasts, with various activities. You can go hiking, mountain biking, horseback riding, fishing, and more. There are also several guided tours available, which can take you to some of the region's most beautiful and remote spots.
Cultural experiences: Glenorchy has a rich history and culture, and some cultural experiences are available for travellers who want to learn more about the region. 
Accommodation options: Glenorchy has a wide variety of accommodation options to suit every budget and preference. Whether you're looking for a luxury hotel, a cozy bed and breakfast, or a campsite, you'll find something to suit your needs.
Overall, Glenorchy is a must-visit destination for travellers to the South Island of New Zealand. With its stunning scenic beauty, abundant outdoor activities, and rich culture, there's something for everyone to enjoy. So why wait? Start planning your trip to Glenorchy today!
Our Most Popular Tours This Week in Glenorchy
Jet Boat & Funyak on the Dart River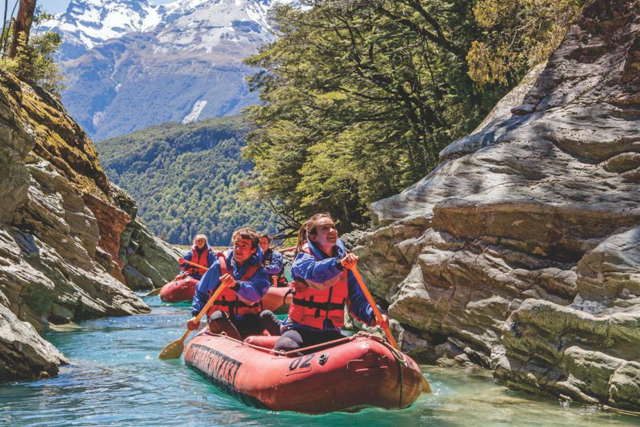 Horse Riding Treks in Glenorchy
Lord of the Rings Tours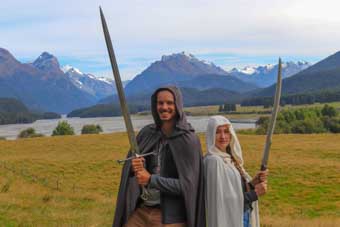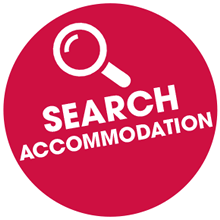 Glenorchy offers some great accommodation to suit all budgets "Click Here"