Located in the centre of New Zealand's South Island Lake Tekapo is a place of exceptional beauty and clarity, the second largest of three parallel lakes running along the northern edge of the Mackenzie basin. The remarkable blue of the lake is caused by 'rock flour', finely ground particles of rock bought down by the glaciers at the head of the lake and held in suspension in the water. At an altitude of 710 metres the area is reputed to have the clearest air in the southern hemisphere making it one of the best places from which to photograph the Southern Alps.
On the lakefront stands the Church of the Good Shepherd, the front window of the church creates a perfect frame for a view of the lake. Next to the church is a bronze statue of a sheepdog erected as a tribute to the important role played by these animals in the development of high country farming.
Don't forget to check out the unforgettable night sky at the Mount John University of Canterbury Observatory, one of the most beautifully situated observatories in the world. In summer Lake Tekapo is an aquatic playground offering canoe treks, jet boating, yachting and fishing as well as some fabulous walks and scenic flights. In winter it is a ski resort with Roundhill ski field and Mount Dobson fairly close by. 'Tekapo Springs' offers a skating rink, 3 tired hot pools, snow tubing and a day spa.
55 km drive from Tekapo along the edge of Lake Pukaki will see you arrive at Mount Cook Village framed by rugged, stunning mountain scapes with 140 peaks that are 2000metres high and located in the World Heritage site Aoraki Mt Cook National Park. Aoraki Mount Cook is New Zealand's highest peak at 3754 metres.
With such magnificent scenery there are multiple relaxing walking tracks in this area and a selection of tramping tracks around the park which are more demanding. Glorious mountain walks show off the park's rich flora including the Mount Cook 'lily' which is the largest buttercup in the world.Other activities in the area include, climbing, 4WD safaris, heli skiing, snowboarding, fishing and scenic flights.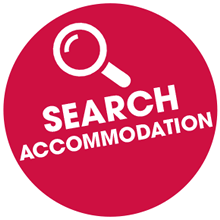 Mt. Cook, Tekapo & Twizel offers some great accommodation to suit all budgets "Click Here"