Lake Wanaka Tours & Activities

Get up close and personal with nature with Eco Wanaka Adventures which offers lake cruises and island walks, helicopter hikes into the misty mountains and glacier-guided walks. Cruising the lake and then encountering the magical Mou Waho Island, with its cheeky wekas and the lake on top of the island on a lake on top of an island is simply breathtaking. Special places off-the-beaten-track in pure New Zealand wilderness.
Warbirds and Wheels is home to the bi-annual 'Warbirds Over Wanaka' International Airshow and also showcases New Zealand's finest collection of warbird aircraft, classic cars, wearable creations and visual art. It houses a 1934 Duesenberg the only one in the Southern Hemisphere, a great selection of privately owned classic cars and a collection of Warbirds such as Strikemaster and Vampire. Not to be missed while visiting Wanaka
Wanaka offers many other attractions, Puzzling World has become one of the icons of Wanaka, with its puzzling eccentricity offering rooms of illusion, an awesome modern-style maze and puzzles galore to play with in the cafe. The Wanaka Toy and Transport Museum houses one of the world's largest privately owned vehicle and toy collections, the result of one man's dream and 50 years of collecting and preserving pieces from the past.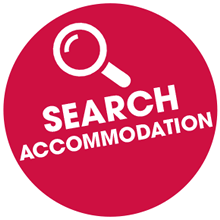 Lake Wanaka offers some great accommodation to suit all budgets "Click Here"