Hawke's Bay, loved for its fabulous art deco architecture, lush wineries, award-winning food, beautiful beaches, sheltered coastal plains and a mild, sunny climate make this a must-visit corner of New Zealand. The Hawke's Bay region incorporates Napier, Hastings, Havelock North, Wairoa and Waipukurau.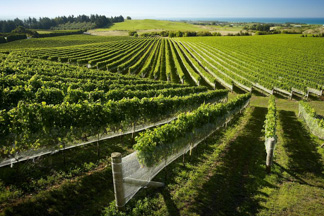 Blessed with fertile soils and a warm, temperate climate, Hawke's Bay is among New Zealand's leading producers of wine and is the first stop on the Classic New Zealand Wine Trail,  a popular place for bicycle wine tours with many of the region's 30+ cellar doors, and numerous artisan producers, connected by 200km of flat, easy riding cycle trails.
Hawke's Bay is New Zealand's Art Deco capital, with the cities of Napier and Hastings rebuilt in the architectural styles of the time following the devastating 1931 earthquake.  Year-round guided tours and vintage car rides are surpercharged each February as tens of thousands flock to participate in the week-long Art Deco Festival.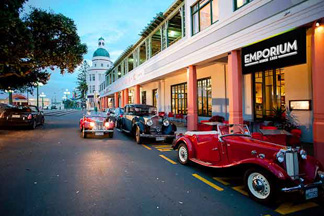 The Napier of today – a charismatic, sunny, composed city with the air of an affluent English seaside resort. Street after street of stunning and beautifully-restored Art Deco buildings have made Napier famous as one of the most complete collections of Art Deco buildings in the world after a massive earthquake in 1931 rocked Hawke's Bay  for more than three minutes, killing nearly 260 and destroying the commercial centre of Napier.
Rebuilding began almost immediately, and new buildings reflected the architectural styles of the times. Napier is often referred to as a 1930s film set, and one of the best ways to enjoy the streetscape is on a self-guided walk
Napier is home to many fine wineries, fabulous restaurants, bars and cafes. The boutique shops are a must-visit, as is the Sea Walls collection of magnificent murals painted on more than 50 walls around the city. Grab a map and walk or ride around the city to see them up close.
The beautifully restored Marine Parade serves as a scenic and popular bridge between the city and the Pacific Ocean, with a wealth of family-friendly activities sure to keep the kids entertained for hours. Napier's iconic Norfolk Pines, Deco Soundshell, Tom Parker Fountain and 'Pania of the Reef' statue are a visual reminder of the city's past. Drive just outside the city centre to the historic fishing village of Ahuriri to check out the growing list of cafes, bars, restaurants, galleries and boutique stores.
For the perfect photo opportunity, visit the Viewing Platform located on the Marine Parade foreshore, just down from the Pania statue. Napier is also the perfect base from which to explore the wider Hawke's Bay region.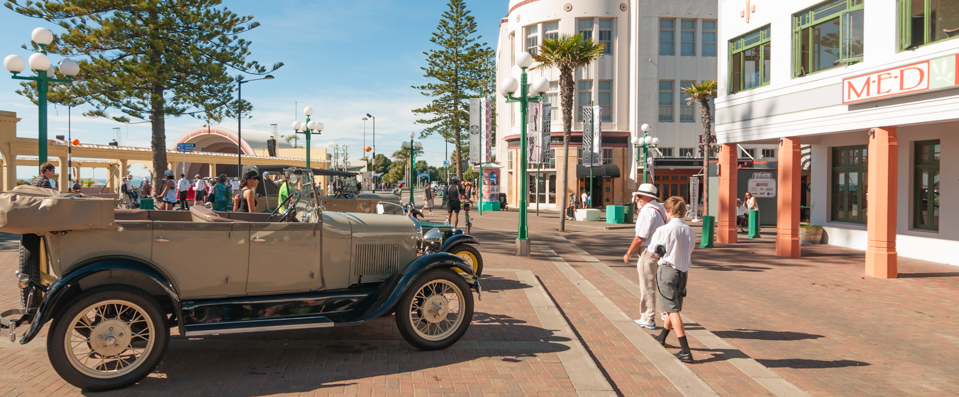 Hastings Things To Do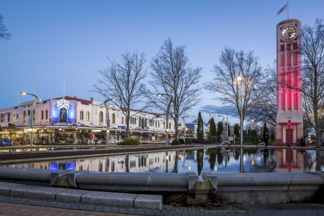 The Hastings District takes in a large and diverse area, and is the engine room of the regional economy. The city centre has evolving enclave of open spaces to chill out alongside a growing number of restaurants, cafes and bars. With over 70 wineries in the area, Hastings District is a mecca for food and wine lovers, you'll also find an abundance of fruit orchards, as well as an array of boutique and artisan delicacies – many of which you'll find at the famous Hawkes Bay Farmers' Market (New Zealand's oldest and largest weekly farmer's market).
It's also a great place to enjoy the outdoors, with outstanding beaches, cycling trails and walking tracks, as well as iconic natural landmarks such as Cape Kidnappers, Te Mata Peak and Lake Waikaremoana, where the walking track is among New Zealand's nine Great Walks.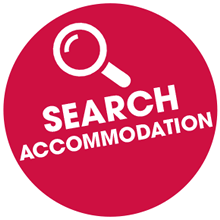 Napier & Hastings offers some great accommodation to suit all budgets "Click Here"