Things To Do Waiheke Island Activities and Attractions
Welcome to Waiheke Island, a magnificent refuge of wineries, olive groves, and beaches within a 40-minute boat trip from downtown Auckland. Waiheke Island, blessed with its own warm, dry microclimate, has long been a favourite vacation for both city inhabitants and visitors. Emerald waves lap in rocky bays on the island's landward side, while its ocean flank boasts superb sandy beaches.
While the beaches are the main attraction in Waiheke, wine is a close second. There are over 30 boutique wineries dotted across the island, many of which have tasting rooms, fancy restaurants, and spectacular vistas. The island also has a plethora of odd galleries and artisan boutiques, a relic of its hippyish past.
It's simple to get about; simply take one of the frequent boats that travel from downtown Auckland to Waiheke. Once on the island, there are public buses and taxis, as well as the option of renting a mountain bike, motor scooter, or automobile. If you already own a vehicle or bike, you may carry it across on the auto ferry.
A picturesque flight, a helicopter, or even a seaplane are other options. Wander down the white sands at Oneroa and Onetangi beaches, two of the loveliest on the island, and cool yourself in the protected waters. There are also plenty of activities for thrill seekers, such as horseback riding, archery and laser clay pigeon shooting, renting a scooter, taking a scenic flight, or zipping over the tree tops on a flying fox zip line. Waiheke Island also boasts a flourishing arts community, with everything from local galleries and studios to an inspirational sculpture park and frequent art events.
Waiheke is a world away in terms of geography, lifestyle, and experience. If you want to stay longer, arrange accommodation ahead of time, especially during the summer months.
So, whether you wish to wander around the gorgeous coastline headlands, explore the various wineries, or simply rest and do nothing at all, we hope you have a wonderful stay on our magical island.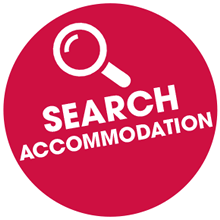 Waiheke Island offers some great accommodation to suit all budgets "Click Here"