Russell is a quaint and historic town in the Bay of Islands, with lovely accommodation and an excellent range of restaurants. It is isolated on a narrow peninsula giving it an island ambience.
At the turn of the 19th century Russell then known as Kororareka was the first permanent European settlement and served as a shore station for whalers, a swashbuckling town full of whalers and sealers with a reputation as the 'Hell Hole of the Pacific'. It was renamed Russell in 1844 in honour of the British Colonial Secretary of the day.
Today Russell offers one of the most romantic holiday experiences in the country, with its range of top class restaurants and cafes, abundant fresh local produce and seafood, exquisitely restored historic buildings and excellent galleries.
Pompallier Mission is on the 'Must Do' list whilst visiting Russell, the sole surviving building of the French Catholic mission headquarters and made of rammed earth it is the only building of its type in Australasia. As Russell New Zealand's oldest industrial building, Pompallier Mission was built in 1842 as a printing works. Visitors can experience hands on fun in the only surviving pioneer printery in New Zealand and enjoy the stunning heritage gardens with beautiful views over the bay.
Russell's only other building surviving from the same era is the prim, white, weatherboard 'Christ Church' built in 1836 and New Zealand's oldest surviving church.
The Russell Museum , Te Whare Taonga o Kororareka shows video telling the towns history, contains well laid out exhibits and an impressive scale model of Cook's Endeavour which visited here in 1769.
Russell is also the base for the many water activities in the Bay of Islands including fishing, sailing, and dolphin encounters. There are also wonderful choices of walks from Russell. Flagstaff Hill has magnificent views overlooking the Bay of Islands and it played a significant role in early relations between the local M?ori and early British colonials, Tapeka Point Historic Reserve on a headland at the end of the peninsula and Oneroa Bay also known as Long Beach, is a gently shelving beach sheltered from wind and safe for swimming.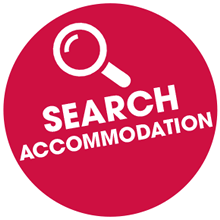 Russell offers some great accommodation to suit all budgets "Click Here"