Kerikeri Things to Do, Tours & Activities
Kerikeri, located in the Bay of Islands in New Zealand, is a charming town rich in history and natural beauty. With its picturesque river waterfront, charming colonial-style buildings, and abundant outdoor activities, it's no wonder many travellers are drawn to this place. 
Here are five reasons why Kerikeri should be on your list of places to visit:
Scenic landscapes: Kerikeri is located amidst some of the most stunning scenery in the world. The town is surrounded by the crystal-clear waters of the Bay of Islands and is a popular destination for nature lovers and outdoor enthusiasts. Whether you're into swimming, boating, or simply soaking up the views, Kerikeri has something for you.
Cultural experiences: Kerikeri has a rich history, and several cultural and historical experiences are available for travellers who want to learn more about the region. You can visit historic sites, such as the Stone Store and Kemp House, attend a Maori cultural performance at the Waitangi Treaty Grounds in nearby Paihia, 
Outdoor activities: The Bay of Islands is a paradise for outdoor enthusiasts, and Kerikeri is the perfect base for exploring the region. You can go fishing and diving or take a boat tour to see the famous Hole in the Rock. There are also several hiking and biking trails in the area, offering breathtaking views of the surrounding landscape.
Accommodation options: Kerikeri has various accommodation options to suit every budget and preference. Whether you're looking for a luxury hotel, a cozy bed and breakfast, or a campsite, you'll find something to suit your needs.
Delicious food and Wineries: Kerikeri is home to several excellent restaurants and cafes, offering a variety of cuisines to suit every taste. There are also several wineries and craft beers in the area, producing some of the best wines in New Zealand. Be sure to indulge in some of the local food and drink while you're in town!
Kerikeri is a must-visit destination for travellers to the Bay of Islands in New Zealand. With its stunning scenery, rich cultural history, and abundance of outdoor activities, there's something for everyone to enjoy. So why wait? Start planning your trip to Kerikeri today!
Kerikeri Tourist Attractions:
The Kerikeri Mission Station, commonly known as Kemp House, is the oldest European structure still surviving in New Zealand. This magnificent timber residence, constructed in 1821 for the Reverend John Butler, is protected by the Historic Places Trust.
The Stone Store goes back to 1832 and is New Zealand's oldest stone structure. The store was initially designed by Wesleyan missionary John Hobbs and constructed by an ex-convict stonemason from New South Wales to contain vast quantities of wheat from the Te Waimate mission farm. Later the building was converted into a trading post for kauri gum.
Mathews Car Museum, a Collection of Antique Automobiles, Tractors, and Agricultural Equipment, may be found at the northernmost point of Doubtless Bay.
On Saturday mornings, residents and visitors go to the Packhouse Market to enjoy the wide variety of fresh produce, free tastes of wine and cheese, warm loaves of bread, and unique handicrafts. 
In 1819, Samuel Marsden initiated grape cultivation in this area.  Stop for lunch at the Marsden Estate or Ake Ake vineyard, two of the fourteen local wineries in Kerikeri that provide cellar door sales and wine sampling. Those daring can go skydiving, scuba diving at the Rainbow Warrior, or take a beautiful journey over the Bay of Islands and Cape Reinga in an aircraft or helicopter. Horse trekking through a large working farm and riding on the beach are available for the more laid-back.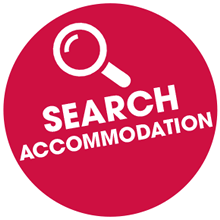 Kerikeri offers some great accommodation to suit all budgets "Click Here"