Whitewater Rafting on the Buller River – Murchison NZ
Join Wild Rivers Rafting offering half day whitewater rafting on this world renown Earthquake Section of the mighty Buller River, This section of the Buller River flows through the Buller Gorge and has far more rapids and bigger whitewater than any other section of the Buller River. Everything you need on the river is provided. Snacks and hot drinks to follow. Bruce and Marty draw on 32+ years of whitewater rafting experience to make your raft trip one of your top New Zealand experiences. Suitable for both seasoned rafters and beginners with no experience whatsoever.
The South Islands West Coast is renowned for its torrential rain that create turbulent rivers that cascade down from the mountains it's these extremes on the west coast that make rafting on thee Buller River an exciting half day rafting adventure. The wild and scenic Buller river is a large volume river with no dams to regulate the flow. The Rapid Grade 3 to 4 varies with rainfall.
First Rafting Trip? No worries!! Your guides will give you full rafting safety instruction. Marty and Bruce are committed to making your river trip not only safe, but the best you'll experience.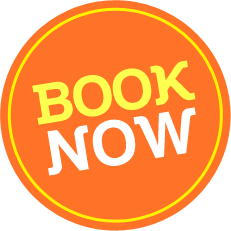 Price:  Adults (Ages 14+): – $180
Price:  Children (Ages 8-13) – $85 – Age 8+ for mellow summer conditions. 
Rafting Tours:  10am daily (also 2pm during summer)
River time:  2+ hours, depending on river flow. Allow 3.5 hours total.
Screaming Good Group Deals
Groups of 3 – $160 per person
Groups of 4 – $150 per person
Groups of 5 – $150 per person
Groups of 6+ – $150 per person
Ripping Good Deals for Adventure Families
2 Adults + 1 kid – $435


What to Bring:
Towel
Swimwear
GoPro – We have complimentary mounts on our helmets. Also, our driver will be following the progress of the rafts down the river and will take photographs while you are rafting. Links to these photos on our website for you to download, FREE of charge.
A sense of adventure! 🙂
What's Included
We provide all river equipment/safety gear. After the trip, relax and enjoy a snack served with locally roasted Certified Organic Fairtrade coffee, tea or hot chocolate.