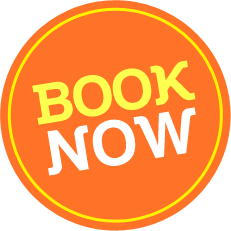 Price:  $130 per person 
Duration: 5 Hours excluding ferry travel time
Departs: 10:40am Waiheke ferry Terminal – Return: 3.40pm.
Experience the beauty and taste of Waiheke Island with our world-class wine tour.
Departing from Auckland, our tour takes you on a 40-minute scenic ferry ride to the island, where our friendly and knowledgeable tour guide greets you.
Throughout the day, you'll visit three of the best vineyards on the island for tastings of their finest wines. Depending on availability, vineyards may include Cable Bay, Goldie Estate, Postage Stamp Wines, Te Motu Vineyard, and Stonyridge Vineyard.
For lunch, we'll stop at Thomas Batch Vineyard, where you'll have a choice of a main meal with fries and a complimentary glass of wine, beer, or juice. Lunch is at your own cost and paid directly to Thomas Batch when dining.
After lunch, we'll head to Te Motu Vineyard or Stonyridge Vineyard (depending on availability) for another round of tastings before finishing the day at Mudbrick Vineyard for more wine tastings.
Book your Waiheke wine tour today for an unforgettable experience.
Our tours are designed to cater to all dietary requirements and can be customized to suit your budget and preferences.
At the end of the tour, we'll drop you off at the ferry or back in Oneroa, depending on your preference.