Abel Tasman Canyons – Torrent River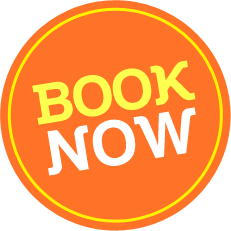 Price: $295 per person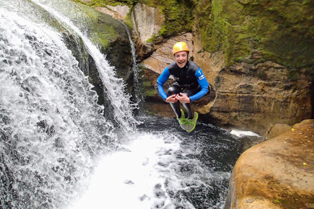 Departs: 8 am
Duration: 9 Hours
Torrent River is our popular canyoning trip, simply because it has it all. Jumps, slides, floats, abseils, you name it……Torrent's got it. 
All this exciting stuff takes place in a gorgeous granite canyon filled with some of the purest water you can find and wrapped in mind-blowing, unspoiled rain forest. This is a great place to start your canyoning adventures.
---
Abel Tasman Canyons – Waterfall Creek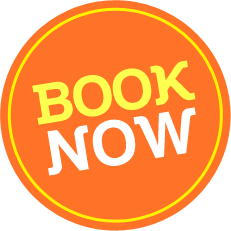 Price:  $499 per person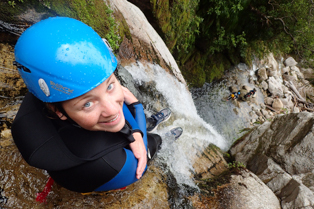 Departs: 6 am
Duration: 12 Hours
This is more than just canyoning. This is our BIG, truly remote canyoning experience. Everything about this trip is just BIG! And so will be your smile at the end of this adventure. 
Make sure your breakfast is BIG too, as this epic canyoning mission will require some BIG energy. We wade up a beautiful river, climb our way straight up the hill through stunning bush to get to the starting point at 400m above sea level. 
On the way we'll introduce you to the rich history of the area and the giant trees of the forest, some are many centuries old. If big slides and big abseils in a remote setting is your type of adventure, then Waterfall Creek is your trip. BE WARNED: This trip might be the most challenging thing you'll do in New Zealand.
---
Abel Tasman Canyons – Blue Creek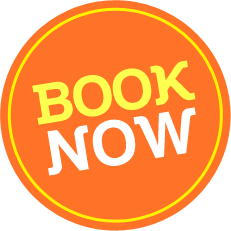 Price:  $240 per person

Departs: 8 am
Duration: 9 Hours
Not keen on getting too wet but love abseiling? Apart from a couple of waist-deep pools Blue Creek is a dry canyoning trip. 
This stunning Kahurangi canyon is deep and narrow as it was carved into a softer type of rock over many years. In some places you can touch both walls at the same time and if you look up you'll only see a sliver of daylight. 
It really feels like you're getting absorbed by the earth. If you ask your guides nicely they might even try to keep your feet dry on this one. By the end of this trip, you'll be an abseiling pro!
---
Abel Tasman Canyons – Doom Creek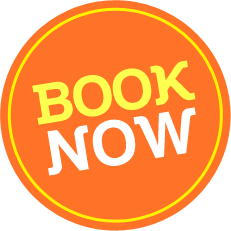 Price:  $259 per person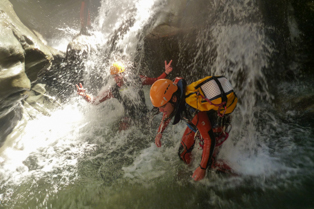 Departs: 8 am
Duration: 9 Hours
Not quite as daunting as it may sound but a fantastic canyoning trip nonetheless. Doom Creek is a great play canyon. 
In some places you can hardly see the sky and around the next corner you'll be basking in the sun on a big shingle beach. Doom Creek is full of jumps, but none of them are compulsory. 
The canyon is almost horizontal with steep vertical walls. You decide how high you want to climb, to then turn around and launch yourself into crystal clear pools! You'll love this trip if you're into jumps and swimming.
---
Abel Tasman Canyons – Falls River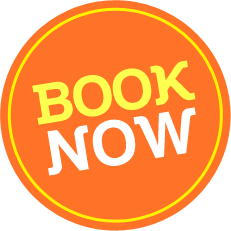 Price:  $349 per person
Departs: 9 am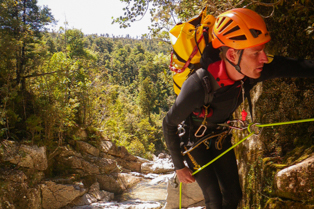 Duration: Two Days
Venture a little further into the Abel Tasman National Park to experience Falls River. This far into the park you are starting to feel remote. 
Falls River is our high flow canyoning experience, it lets you feel the true force of mother nature. Big, powerful waterfalls and rapids will get the adrenaline pumping through your veins. Once again the scenery is a-ma-zing!