Kaikoura is located on the rugged east coast of the South Island of New Zealand where this stunning coastline meets with the majestic alpine scenery of the Kaikoura Ranges, an all year round destination that is well known for its diverse marine wildlife.
Tour operators such as 'Whale Watch Kaikoura' will take you out to view marine life which includes the mighty Sperm Whales drawn by the deep sea trenches on the continental shelf that is just a short distance from the coastline. An unforgettable experience as you witness the whale tail farewell as the whale dives to the deep canyon depths. 'Wings over Whales' and 'Kaikoura Helicopters' offer scenic flights over Kaikoura to see the whale's as they surface and where they prepare before diving again.

Dolphin Encounters' and 'Encounter Kaikoura' offer eco friendly tours to see marine life such as seals and birdlife and the opportunity to swim with and view the resident Dusky dolphins, known for their acrobatic leaps and interactive behaviour with swimmers. See the Royal Albatross in flight and other species of bird life with 'Albatross Encounters' which gets you closer to a diverse array of birdlife than anywhere else in New Zealand. Other popular wildlife tours are 'Kaikoura Kayaks' where you can hire a kayak to go exploring the coastline or join a guided tour to see seals close up, dusky dolphins and sometimes whales and orcas as they cruise close to the coastline. Want to get wet then join the guys that 'Swim with the Seals' absolutely awesome!!
For the land lover there is plenty to do, from numerous short coastal and bush walks to guided and freedom multi day walks. Visit 'Cellar View' Winery at the bottom of Mt. Fyfe, go on quad biking adventure at 'Glenstrae's' 1,600 acre working farm, take the camera and visit the seals at 'Ohau Point' and in the winter months put on the ski's and head for Mt. Lyford.
Kaikoura township and surrounding area cater to a variety of accommodation styles to suit all travellers, with plenty of restaurants, bars and shopping. Kaikoura offers so many activities and attractions there is something to do for everyone.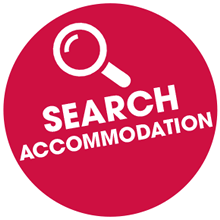 Kaikoura offers some great accommodation to suit all budgets "Click Here"