Things To Do On Land In Kaikoura

There is enough to do for land lovers, from short coastline and bush walks to guided and unguided multi-day hikes.
Take a quad riding excursion on 'Glenstrae's' 1,600 acre working farm, bring your camera and see the seals at 'Ohau Point,' and in the winter, throw on your skis and travel to Mt. Lyford.
Kaikoura township and surrounding region provide a range of accommodation choices to accommodate all travellers, as well as several restaurants, pubs, and shopping opportunities. There are so many activities and attractions in Kaikoura that there is something for everyone..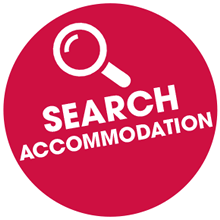 Kaikoura township and surrounding area cater to a variety of accommodation styles to suit all travellers, with plenty of restaurants, bars and shopping.
Kaikoura offers some great accommodation to suit all budgets "Click Here"