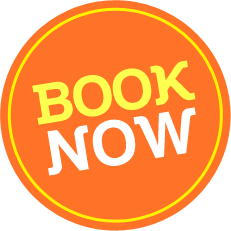 Price: $158 per person – Child $99
Departs: 9:30 am or 1:00 pm
Duration: 5 Hours
Dive into the captivating world of Raglan Rock Caving, where every crawl and squeeze guarantees an unforgettable adventure!
Embark on a picturesque 25-minute drive through the stunning Waikato Countryside, accompanied by our knowledgeable guide, weaving tales of the area's rich history.
As you arrive, the descent into the enchanting natural limestone chasm begins! Follow the peaceful walk along the Karamu cave stream, navigating through amusing wriggly squeezes before entering the grand auditorium.
Brace yourself for the exhilarating wriggle and squeeze, known as the keyhole, transporting you to a different world!
Karamu Cave is a hidden treasure trove featuring delicate stalactites, stalagmites, flowstone, crystals, and a fascinating array of fossils, from cockles to kina shells.
However, the real highlight of cave exploration in Aotearoa is the presence of glow worms, and Karamu cave offers vast areas to marvel at these incredible creatures.
Picture yourself enjoying a hot cup of Kawakawa tea amidst this magical spectacle!
Experience the adventure of a lifetime with delightful wriggles, squeezes, twists, and turns – it's in our nature!
Join us as we delve into the heart of Karamu Cave, a journey that promises awe-inspiring formations and the mesmerizing glow of glow worms.