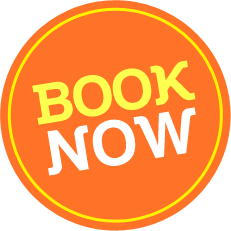 Price:  $285 per person (minimum 2 persons)
Departs:  8:00 am
Duration:  8 Hours
This 19-kilometer hike is New Zealand's greatest one-day walk. The trail ascends to the saddle between Mts. Ngauruhoe and Tongariro. Tongariro's environment is dotted with variously coloured and shaped craters that have been active at various times, scoured volcanic rocks, mountain springs, and vividly coloured green lakes.
Summer provides a magnificent scene of recently erupted volcanic activity. Sulphur, aluminium, silica, and other mineral deposits released from the Earth's crust generate a wide range of colours and patterns. This track may get congested in the summer, so we take our customers away from the crowds while still allowing them to see the main attractions.
Winter provides the opportunity to wander around the spectacular snow-covered countryside without the summer throng. No prior outdoor experience is required; all training and teaching is provided on the day. Adrift Tongariro provides crampons and ice axes for a spectacular alpine adventure.
This is a guided Tongariro Alpine trip. We make no guarantees about reaching the Ketatahi finish. When determining our specific path for the day, we take weather, avalanche, ice, and hypothermia into account.
We accept both solo and group reservations. If you are travelling alone, please book since we always meet minimal numbers, especially on nice days.
Included are a guide/s, transportation from the Adrift Tongariro base to the activity, crampons and ice axes if needed for winter conditions, and $40 in clothing and footwear rental (boots $20, clothes $10 per item).
* Lunch is offered as a separate booked item and must be requested at the time of reservation. $25pp
* Beginning October 15, the Tongariro Alpine Crossing may be performed without the need of crampons or ice axes because the snow is mainly off the track.